Purpose:
The University of Miami Greek Community Standards were developed by the Association of Greek Letter Organizations with the advice, input and approval of all Greek Life umbrella organization leaders.  They are revised on a yearly basis.  The standards are designed to improve the management and overall quality of chapters on campus by defining clear expectations and foundations for success by which Greek chapters will be graded and held accountable.
Badges of Excellence will be awarded at the end of each fall semester, prior to Spring recruitment, based upon the activities reported for the calendar year. Badges earned will be posted on the Greek Life website, announced to the public, and generally made available as an indicator a chapter has excelled in that area.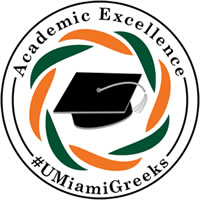 Academic Excellence
Chapters receiving this badge have achieved a high level of academic success across their membership. They promote healthy study habits, host educational programs, and prioritize academic initiatives.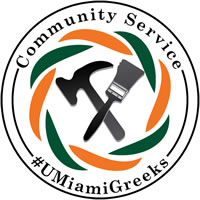 Community Service
Chapters receiving this badge have made strides to contribute to the betterment the local and/or global community through volunteer efforts and initiatives.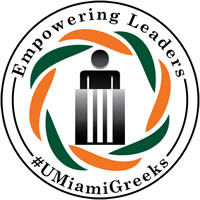 Empowering Leaders
Chapters receiving this badge have promoted exceptional leadership by providing ample opportunities for members to be involved in campus co-programming and empowering members to assume leadership roles in and out of Greek Life.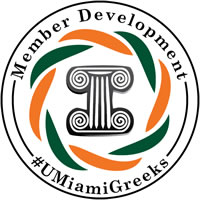 Member Development
Chapters receiving this badge have offered programs to encourage personal and professional development, responsible decision-making, safety and wellness training, and career readiness among their membership.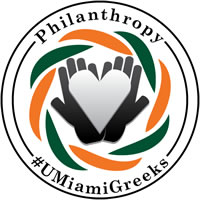 Philanthropy
Chapters receiving this badge have displayed a dedication to awareness and education of philanthropic causes.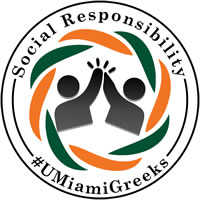 Social Responsibility
Chapters receiving this badge have displayed a commitment to the wellbeing and safety of not only their members, but of all members of the University of Miami community by encouraging responsible and proactive behavior from their members.