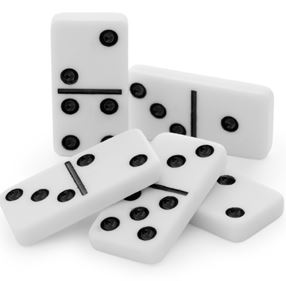 Dr. Ryan C. Holmes, the Associate Vice President for Student Affairs and Dean of Students, developed a love for the game of dominoes, while growing up in his hometown of Shreveport, LA. "It was a family thing, a neighborhood thing," said Dr. Holmes. "Everyone came together around the game, and it was just about having a good time." Upon arriving here in the summer of 2017, Dr. Holmes sensed that there might be an opportunity to bond with University of Miami students over the game.
Dr. Holmes created Dominoes with the Dean as a way for students who share his love for the game to play against him competitively, or for those just learning the game to take a crash course with the Dean. Regardless of your skill level, all students are welcome to enjoy Dominoes with the Dean in a relaxed and friendly environment!
Please indicate your session when scheduling:
Instructional Session:
The game of dominoes is played with rectangular tiles also known as "bones." If the game is new to you, you can schedule a time to learn a few pointers about the standard game from Dr. Holmes. The instruction will cover how to assemble dominoes on the board, how to score, and might also include certain strategies, depending on the skill level of the player. Instructional sessions can accommodate one to three players, not including Dr. Holmes.
Challenge Session:
For the more seasoned player, you can set up a challenge session with Dr. Holmes. The standard game will be played. The first player to reach 150 points wins. Standard rules will apply unless both players agree to alternative rules before the game begins. If the student wins, lunch is on Dr. Holmes! (Note: Lunch can be from any on-campus venue except the Faculty Club.) If Dr. Holmes wins, the student loses nothing, except perhaps, temporary pride.